Back at home, the Panda Cub enjoys a little R&R...
But since eating, sleeping, and dirtying diapers is such hard work, he seizes the chance for a nap in the sun.
That evening, he gets a visit from Auntie Shoko Ando & Uncle Kenny, who brought tons of food for his Mom & Dad...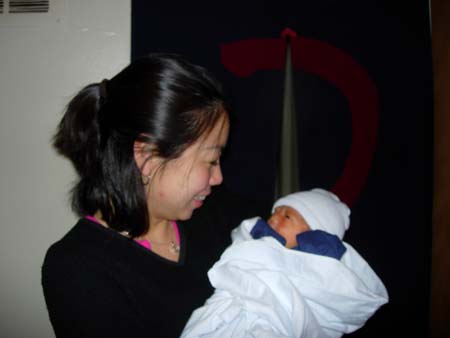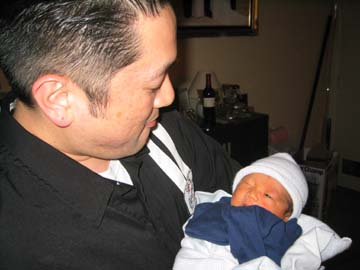 Once well-fed, he shows signs of following in his father's martial footsteps...