To the joy of his extended family, Mark Cheng, Jr. arrived on Tuesday evening, 2/28/06, at Kaiser Hospital West L.A., weighing in at 6 lbs. 6 oz., 21" in height.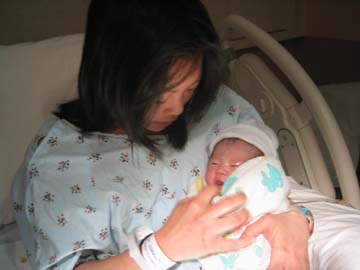 immediately following Cub's birth
And all the girls were there for Cub's arrival... (from L to R) Auntie Cheryl, Mom, Cub, Auntie Phoebe, & Auntie Shoko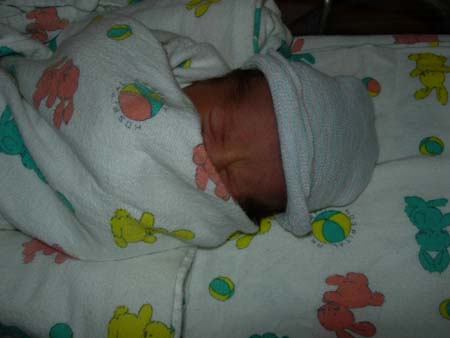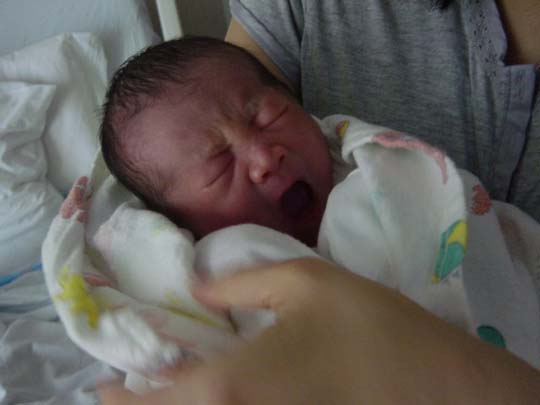 Auntie Vicki Bedord comes by the hospital, all the way from Orange County, to see Cub...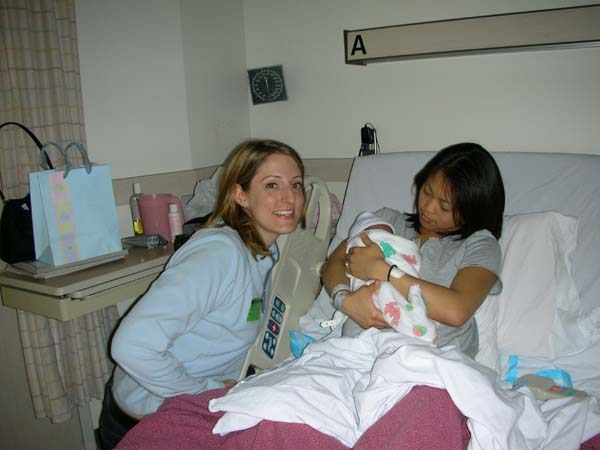 His mother's uncle, Tommy Miyasaki, holds him...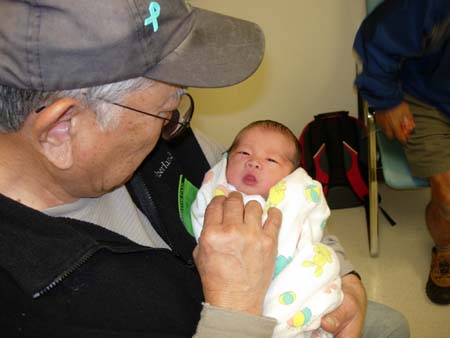 As does his Auntie Jamie, former Nisei Week Queen, who had the honor of cutting his umbilical cord.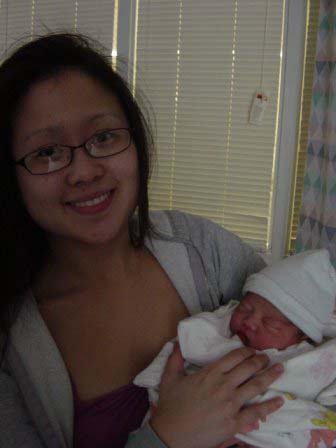 Mother Courtney and Grandmother Bobbie with the newborn child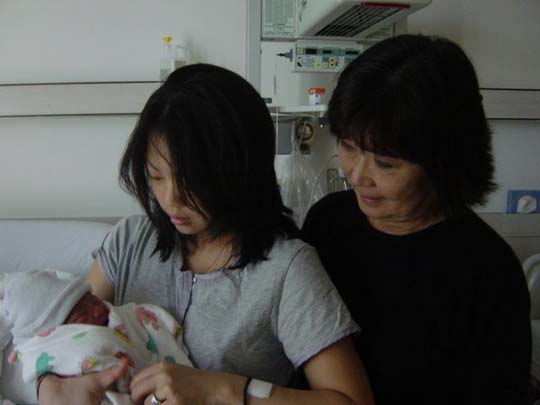 The next morning, Mark Sr. & Mark Jr. spend time together...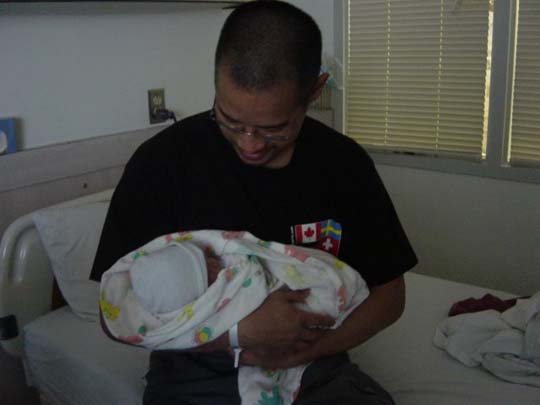 And he winks for the camera with his father & Uncle Stephen Lee in the evening...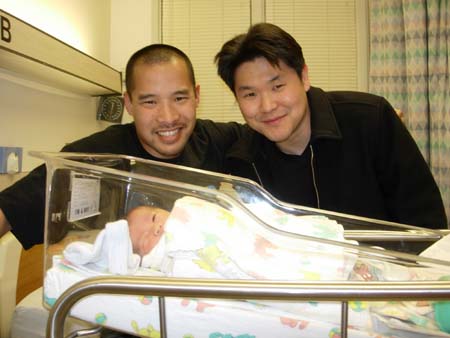 Before long, Cub moves back into the arms of his mother, ready for dinner & a nice nap.