Visitors to the Panda Cave & more Cub Appearances
Cub meets Kate Summers (one of Sifu Cheng's most advanced Tai-Chi students) and her daughter, Layla. Kate is Cub's honorary grandmom. :)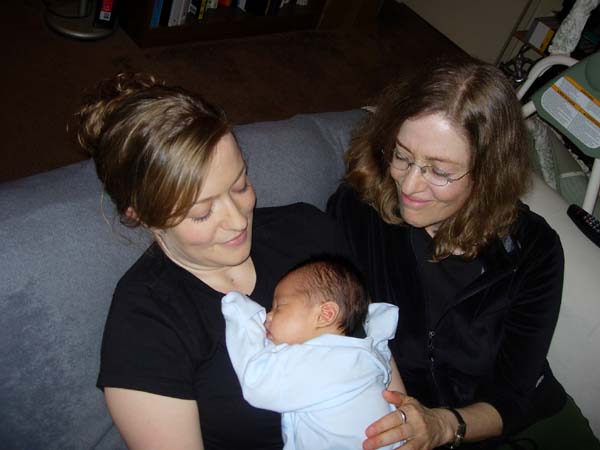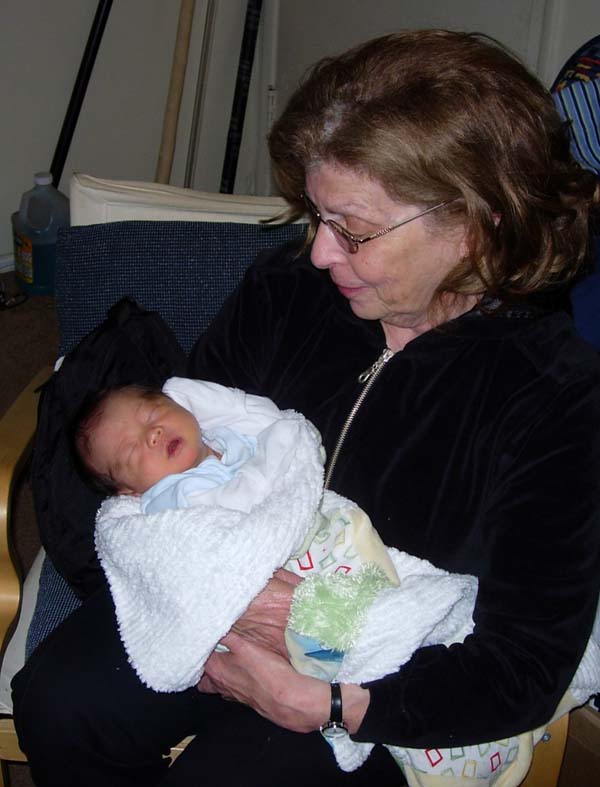 Janet Mendel, one of Sifu Mark Cheng's long-time Tai-Chi students, came by to give Cub a Moses basket bassinet.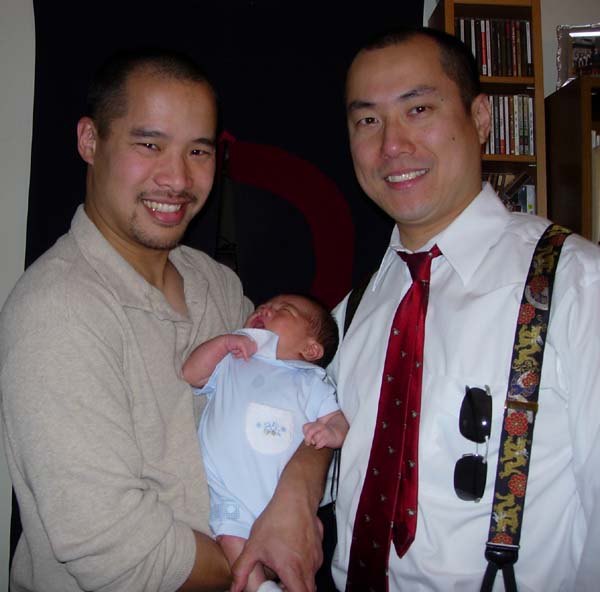 Dr. Brady Chin, one of Sifu Cheng's classmates and kung-fu brothers, comes by to meet the new arrival.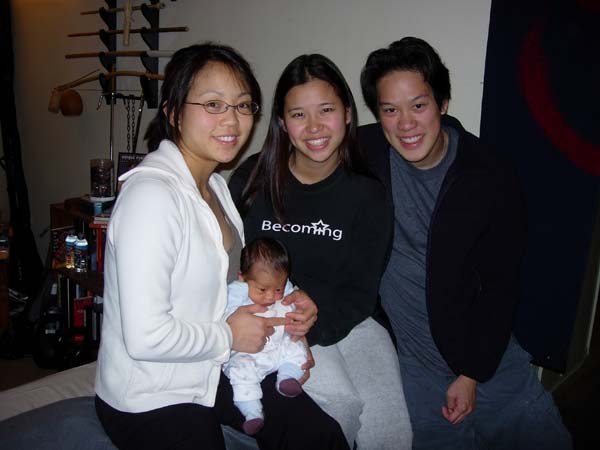 Stephanie Chang and Leonard Wu also came by to see Cub.
This time, even Daddy gets tired from all the fun & visitors, and the two Pandas sack out together.